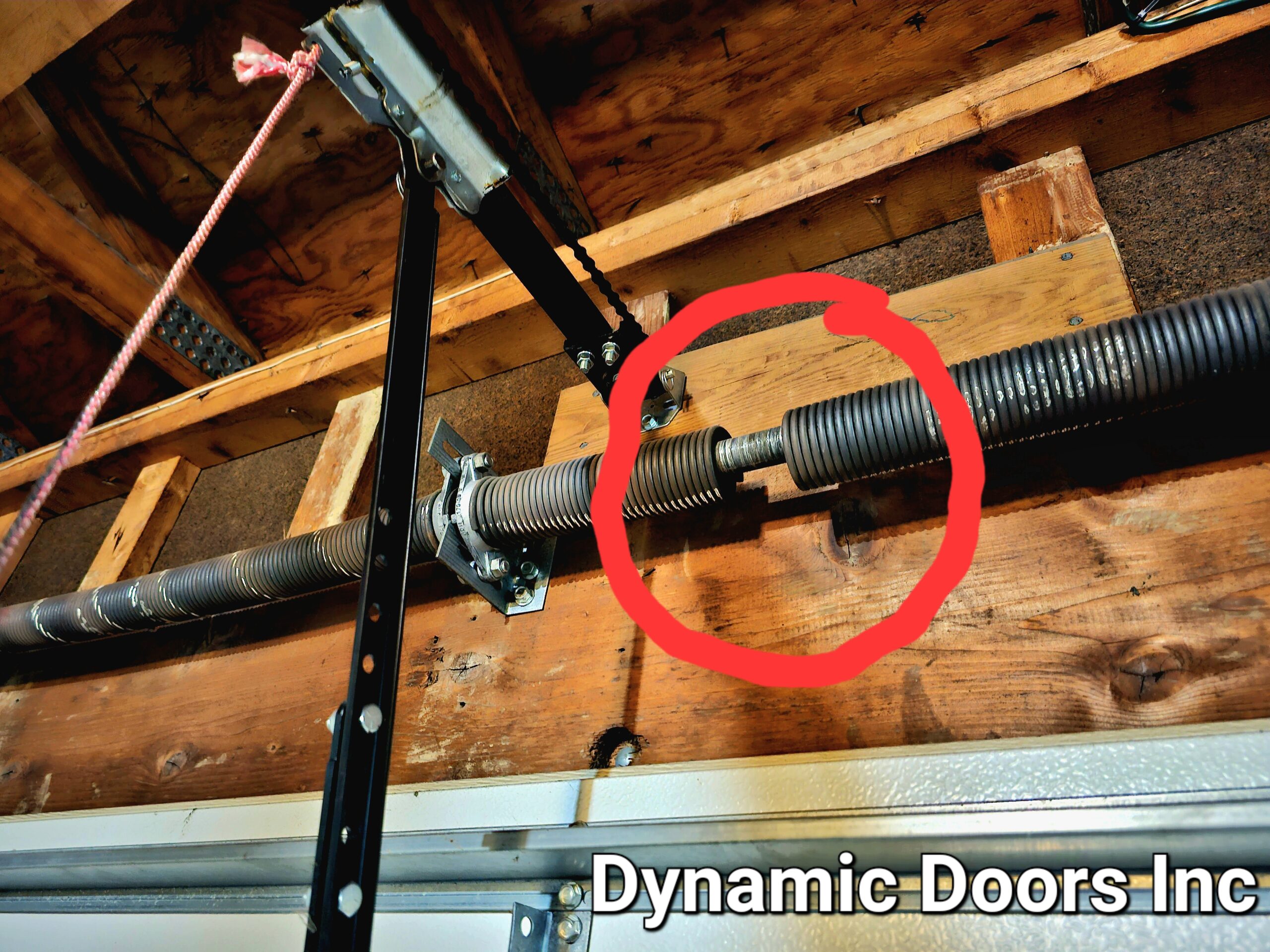 Introduction: The Importance of a Functional Garage Door
A garage door is more than just an entryway to your home; it's an integral part of your property's security and aesthetic appeal. Having a fully operational garage door is crucial for the safety of your vehicles and belongings stored inside the garage. It also contributes to the overall curb appeal of your home, enhancing its value and attractiveness.
When your garage door fails to open, it can be a significant inconvenience. Being unable to access your garage when you need it can disrupt your daily routines and potentially compromise the security of your property. Besides, a malfunctioning door can be a safety hazard, causing injuries or damage to your vehicles.
The good news is, if you're a resident of Palatine, Illinois, and your garage door won't open, you've got an ally you can trust in Dynamic Garage Doors Inc. We are here to ensure that your garage door operates flawlessly, providing you with peace of mind and convenience.
The Common Challenges with Garage Doors
Garage doors are complex systems that combine various mechanical parts working together. Over time, these parts can wear out or malfunction, leading to common issues like the door not opening or closing properly. Among the most common problems we encounter include garage door spring explosions, faulty sensors, broken cables, or misaligned tracks.
While some homeowners may attempt to fix these issues themselves, it's important to note that garage door repair can be dangerous, especially when dealing with high-tension springs. Without the right knowledge and tools, one could easily get injured or cause further damage to the door.
As professionals in Illinois garage door repair, we at Dynamic Garage Doors Inc. strongly advise against DIY repairs. Instead, let our team of skilled technicians handle your garage door issues safely and efficiently.
Who is Dynamic Garage Doors Inc.?
We are a locally owned and operated company specializing in all aspects of garage door service, including repair, installation, and maintenance. With years of experience under our belt, we have built a reputation for delivering top-notch service to residents and businesses in Palatine, Wheeling, and Bloomingdale, IL.
Our team is made up of highly trained technicians who are dedicated to providing excellent service. We understand the inconvenience and potential dangers of a malfunctioning garage door, and that's why we strive to offer prompt and reliable service to get your door back in working order as soon as possible.
How Dynamic Garage Doors Inc. can help with garage door repair in Palatine, IL
When it comes to garage door repair in Palatine, IL, we are your go-to experts. Whether it's a broken spring, faulty opener, or a door off its tracks, we can handle it all. Our technicians are equipped with the latest tools and knowledge to diagnose and fix any garage door issue efficiently and safely.
We understand that a garage door emergency can happen at any time, which is why we offer 24/7 emergency service. Regardless of the time of day or night, you can count on us to be there when you need us most.
Our commitment to customer satisfaction goes beyond just fixing your garage door. We also take the time to explain the problem, the necessary repairs, and provide maintenance tips to prevent future issues. We believe in empowering our clients with knowledge to make informed decisions about their garage doors.
The Scope of Services: Beyond Garage Door Repair
While we excel in garage door repair, our services extend far beyond that. We also specialize in garage door installations, replacements, and preventive maintenance. Whether you're building a new home, renovating your current one, or simply want to upgrade your garage door, we can help.
Our team is proficient in installing various types of garage doors, including both residential and commercial units. We work with top manufacturers to provide you with a wide selection of high-quality doors to choose from.
We also offer preventive maintenance services to keep your garage door in optimal condition. Regular maintenance can help extend the lifespan of your door, prevent unexpected breakdowns, and save you money in the long run.
Commercial Garage Door Installation: Why it's Important to Choose Professionals
When it comes to commercial garage door installation near me, hiring professionals is a must. Commercial garage doors are typically larger and more complex than residential ones. Installing them requires specialized skills and equipment to ensure they function correctly and safely.
At Dynamic Garage Doors Inc., we have extensive experience in commercial garage door installation. We understand the unique needs of businesses and can recommend and install the best door to meet your requirements. Whether you need a sturdy overhead door for your warehouse or an insulated door for your retail store, we've got you covered.
Our professional installation ensures that your door operates smoothly and efficiently, minimizing disruptions to your business operations. We also ensure that your door complies with all local building codes and safety regulations.
Our Preferred Garage Doors and Why We Recommend Them
We believe in providing our clients with the best products in the market. That's why we partner with leading manufacturers to offer a wide range of preferred garage doors. These doors are known for their durability, energy efficiency, and aesthetic appeal.
We recommend these doors because of their superior construction and innovative features. They come in various styles, materials, and finishes, allowing you to choose the perfect door to complement your home or business.
Our preferred doors also come with comprehensive warranties, giving you peace of mind that your investment is protected. When you choose Dynamic Garage Doors Inc., you can be confident that you're getting a high-quality door that will serve you well for years to come.
The Value of Local: Why Choose Dynamic Garage Doors Inc. in Northeast Illinois
Choosing a local company like ours for your Illinois garage door repair or installation has numerous benefits. As a local business, we are familiar with the unique needs and preferences of homeowners and businesses in Northeast Illinois. We are also well-versed in local building codes and weather conditions that can affect garage door performance.
Being local also allows us to provide fast and efficient service. Whether you need emergency repairs or a new garage door installation, you can count on us to be there promptly. We are also readily available to answer any questions or concerns you may have.
Additionally, choosing a local company supports the local economy. When you choose Dynamic Garage Doors Inc., you're not just getting excellent service; you're also contributing to the growth and prosperity of our local community.
What to do When Your Electric Garage Door Needs Repair
When your electric garage door stops working, it can be frustrating and inconvenient. But don't worry; we are here to help. As experts in electric garage door repairs near me, we can quickly diagnose and fix the issue.
Firstly, don't attempt to force the door open or closed. This could cause further damage or potentially lead to injuries. Instead, call us for professional assistance. We will assess the situation and determine the best course of action.
We have experience dealing with a variety of electric garage door problems, including faulty sensors, malfunctioning openers, and electrical issues. Our technicians are well-versed in the latest garage door technology, ensuring we can fix any problem efficiently and effectively.
Dealing with Garage Door Spring Explosions: Safety and Solutions
A garage door spring explosion is one of the most dangerous and common issues we encounter. These springs are under high tension, and when they break, they can cause severe injuries or damage to your property.
If you suspect that your garage door spring has exploded, keep a safe distance and call us immediately. Our technicians are trained to handle these situations safely and have the necessary equipment to replace the broken spring.
We can also provide regular maintenance checks to prevent such incidents. Routine inspections can detect potential problems early, allowing us to replace worn-out springs before they break.
Why Palatine Residents Choose Dynamic Garage Doors Inc.
Residents of Palatine, IL, trust us for all their garage door needs because of our commitment to quality, reliability, and customer satisfaction. Our team is dedicated to providing the highest level of service, and we go above and beyond to meet our clients' expectations.
We understand the importance of a functioning garage door to your daily routines and security, and that's why we strive to provide prompt and efficient service. Whether you need garage door repair in Palatine, IL, or a new door installation, you can count on us to deliver exceptional results.
How to Contact Dynamic Garage Doors Inc. for Service in Palatine, Northbrook, lake Zurich,  Rolling Meadows, Schamburg, Hoffman Estates, Buffalo Grove, Deer Park, Long Grove, Kildeer, Elgin, Elk Grove Village, Wheeling, and Bloomingdale, IL
If you're in need of garage door service in Palatine, Wheeling, Rolling Meadows, lake Zurich, Arlington Heights, Long Grove, Northbrook, Kildeer, Buffalo Grove Deer Park, Barrington, Hoffman Estates, Schamburg, Elgin, Elk Grove Village or Bloomingdale, IL, don't hesitate to reach out to us. You can contact us via phone or email, and our friendly staff will be more than happy to assist you. We can schedule a service appointment at your convenience or provide immediate assistance for emergencies.
Remember, your garage door is an essential part of your home or business, and it deserves the best care. Let us take the worry out of your garage door issues and provide you with the quality service you deserve.
Conclusion: Your Garage Door Solution is Closer Than You Think
In conclusion, if you're experiencing garage door issues, your solution is closer than you think. Dynamic Garage Doors Inc. is your trusted partner for all your garage door needs in Palatine, Wheeling, and Bloomingdale, IL. From repair and maintenance to new door installations, we've got you covered.
Don't let a malfunctioning garage door disrupt your life or compromise your security. Contact us today and experience the difference of professional, reliable, and local service. Your satisfaction is our top priority, and we look forward to serving you.