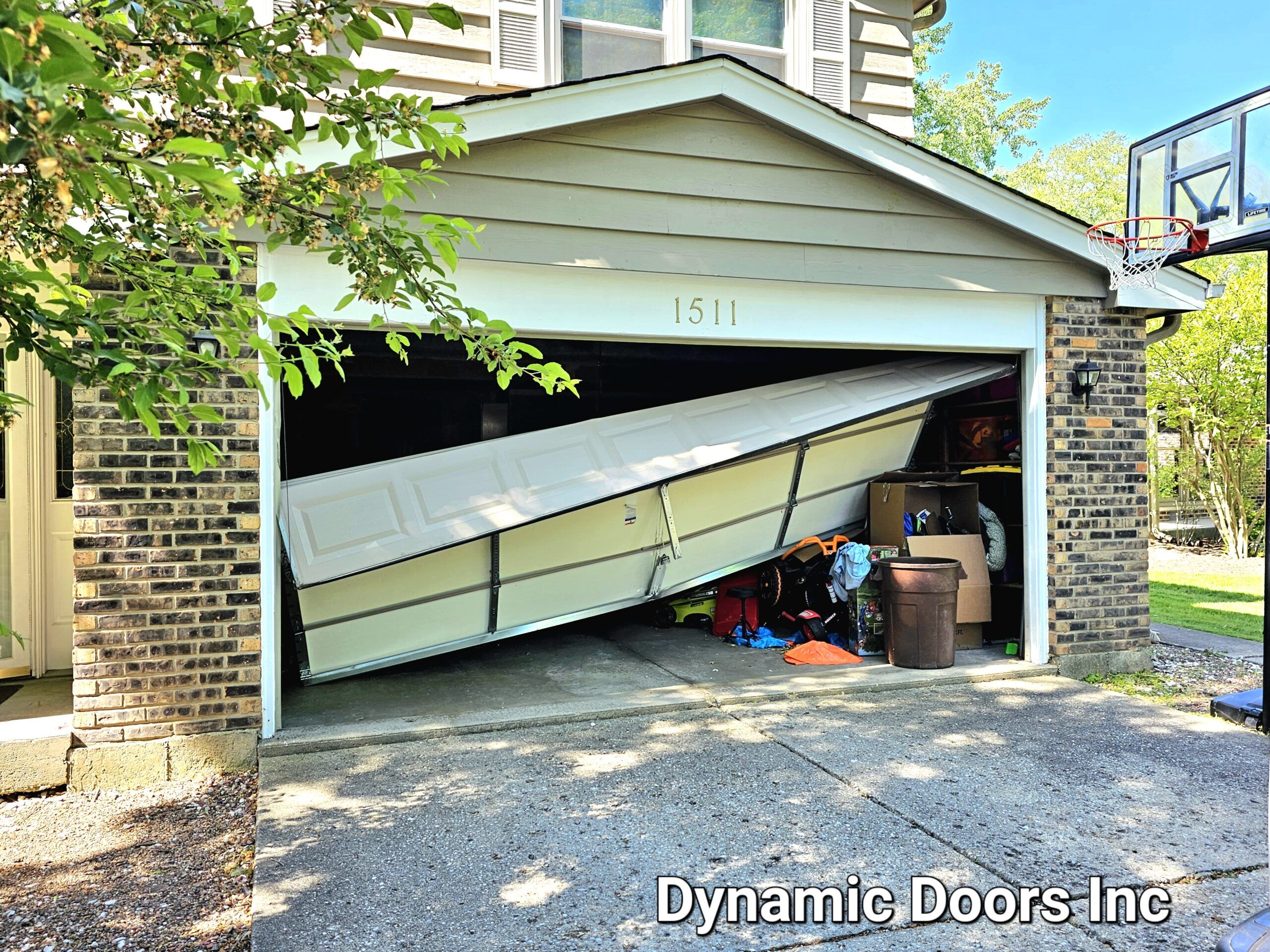 Revolutionize Your Garage Door Experience: Top Garage Door Repair Services by Dynamic Garage Doors Inc in Palatine, Illinois
‍
‍## Introduction to Dynamic Garage Doors Inc in Palatine, Illinois
As a homeowner, you understand the importance of maintaining the various aspects of your property. One of these crucial elements is your garage door. A well-functioning garage door not only makes your life easier but also adds value and protection to your home. That's where Dynamic Garage Doors Inc comes in. With their wide range of top-notch garage door repair services, this Palatine-based company is dedicated to providing exceptional services to homeowners in the area.
In this article, we will explore the common garage door problems and issues you may encounter, the importance of professional garage door repair services, and the array of services offered by Dynamic Garage Doors Inc. We will also discuss factors affecting garage door repair costs, the benefits of choosing a local garage door repair company, tips for maintaining your garage door, and how to find the best garage door repair service near you. So, let's dive in and revolutionize your garage door experience with Dynamic Garage Doors Inc!
Common garage door problems and issues
Garage doors are complex mechanisms made up of various moving parts, and over time, they can develop a range of issues. Some common garage door problems you may encounter include:
Broken springs: Garage door springs are responsible for bearing the weight of the door as it opens and closes. With regular use, these springs can break or become damaged, causing your garage door to become inoperable.
Damaged or worn-out rollers: Rollers help your garage door glide smoothly along its tracks. However, they can wear out or become damaged over time, leading to a noisy and inefficient operation.
Misaligned or bent tracks: The tracks that guide your garage door can become misaligned or bent, causing your door to move unevenly or get stuck.
Malfunctioning garage door opener: A garage door opener is an essential component that controls the opening and closing of your door. If it malfunctions, you may find yourself locked out of your garage or unable to close the door securely.
Damaged or worn-out cables: The cables that connect your garage door to its springs can become frayed, damaged, or worn out over time, compromising the safety and functionality of your door.
The importance of professional garage door repair services
While it may be tempting to try and fix garage door issues yourself, it is crucial to recognize the importance of professional garage door repair services. Here's why:
Safety: Garage doors are heavy and have many moving parts that can pose a risk if not handled correctly. Professional technicians have the training and experience to safely repair your garage door, minimizing the risk of injury.
Expertise: Garage door repair specialists have years of experience and knowledge, allowing them to quickly diagnose and fix problems with your door, saving you time and frustration.
Quality: A professional garage door repair service will use high-quality parts and materials, ensuring the longevity and reliability of your door.
Warranty: Many professional garage door repair companies offer warranties on their work, giving you peace of mind knowing that your door is protected should any issues arise in the future.
Value: While DIY repairs may seem more cost-effective, they can often lead to further damage and more expensive repairs down the line. Professional services ensure the job is done right the first time, saving you money in the long run.
Services offered by Dynamic Garage Doors Inc
a. Garage door repair
Dynamic Garage Doors Inc specializes in a wide range of garage door repair services. From broken springs and damaged rollers to malfunctioning openers and bent tracks, their team of skilled technicians is equipped to handle any issue, big or small.
b. Garage door replacement
If your garage door is beyond repair or you're looking to upgrade to a newer, more energy-efficient model, Dynamic Garage Doors Inc can help. They offer a vast selection of high-quality garage doors and expert installation services to ensure your new door is installed correctly and securely.
c. Garage door opener repair
A malfunctioning garage door opener can be a significant inconvenience. Dynamic Garage Doors Inc's team of technicians can quickly diagnose and repair any issues with your garage door opener, ensuring you can get back to your daily routine as soon as possible.
d. Overhead door repairs
Overhead doors are a popular choice for commercial properties due to their durability and functionality. Dynamic Garage Doors Inc offers comprehensive overhead door repair services to keep your business running smoothly and securely.
Factors affecting garage door repair costs
Several factors can affect the cost of garage door repair, including:
The extent of the damage: Minor repairs, such as replacing a damaged roller, will generally be less expensive than more extensive repairs, like replacing broken springs or repairing a bent track.
The type of garage door: Different garage door types and materials can have varying repair costs. For example, repairing a wooden door may be more costly than fixing a steel door due to the higher material costs.
The complexity of the repair: More complex repairs, such as fixing a malfunctioning garage door opener, may require more specialized knowledge and tools, increasing the overall cost.
The location of the repair service: Garage door repair costs can vary by location, with services in urban areas potentially charging more than those in rural areas.
The experience and reputation of the repair company: A company with a strong reputation and years of experience may charge more for their services, but you can trust that they will provide high-quality work.
The benefits of choosing a local garage door repair company
When searching for a garage door repair service, choosing a local company like Dynamic Garage Doors Inc offers several advantages:
Faster response time: A local company can typically provide quicker service, ensuring your garage door is repaired promptly.
Knowledge of local regulations: Local companies are familiar with the building codes and regulations in your area, ensuring your garage door is compliant and safe.
Personalized service: Local companies are more likely to provide a personalized, customer-focused approach, making the entire repair process more enjoyable.
Community support: By choosing a local company, you're supporting your local economy and helping small businesses thrive.
Familiarity with local weather conditions: Local companies understand the unique weather challenges in your area and can recommend the best garage door products and materials to withstand them.
Customer testimonials and reviews for Dynamic Garage Doors Inc
Don't just take our word for it – Dynamic Garage Doors Inc has a long list of satisfied customers who can attest to their exceptional service and quality work. Here are just a few examples of the glowing reviews they've received:
"Dynamic Garage Doors Inc came to my rescue when my garage door broke down unexpectedly. Their technician was professional, friendly, and efficient. I couldn't be happier with the service they provided!"
"I recently had my garage door replaced by Dynamic Garage Doors Inc, and I couldn't be more pleased with the result. The new door looks fantastic, and the installation process was seamless. I highly recommend them for all your garage door needs!"
"When my garage door opener stopped working, Dynamic Garage Doors Inc was there to help. Their technician diagnosed the issue quickly and had it fixed in no time. Their service was top-notch and reasonably priced."
Tips for maintaining your garage door
Regular maintenance can help extend the life of your garage door and minimize the need for repairs. Here are some tips for keeping your garage door in top shape:
Inspect and clean the tracks: Regularly check the tracks for debris, dirt, and signs of wear, and clean them as needed.
Lubricate moving parts: Apply a silicone-based lubricant to the springs, rollers, and hinges to reduce friction and wear.
Check and tighten hardware: Inspect the bolts and brackets that hold your garage door in place, and tighten them if necessary.
Test the balance and alignment of your garage door: An unbalanced or misaligned door can cause undue stress on the components, leading to premature wear and damage.
Inspect and replace weatherstripping: Weatherstripping helps keep out drafts and moisture, so it's essential to check it regularly for damage and replace it as needed.
How to find the best garage door repair service near you
When looking for a garage door repair service near you, consider the following factors:
Reputation: Look for a company with a solid reputation and positive customer reviews.
Experience: Choose a company with years of experience in the industry.
Services offered: Make sure the company provides the specific services you require.
Pricing: Obtain quotes from multiple companies to ensure you're getting a fair and competitive price.
Warranty: Opt for a company that offers warranties on their work and products.
Conclusion: Revolutionize your garage door experience with Dynamic Garage Doors Inc
Your garage door is an essential component of your home, and when it malfunctions or becomes damaged, it can cause significant inconvenience and security concerns. Fortunately, Dynamic Garage Doors Inc is here to help. With their comprehensive range of garage door repair services, skilled technicians, and commitment to customer satisfaction, they are the go-to choice for homeowners in Palatine, Illinois, and the surrounding areas.
Don't let a faulty garage door disrupt your life – contact Dynamic Garage Doors Inc today and revolutionize your garage door experience!