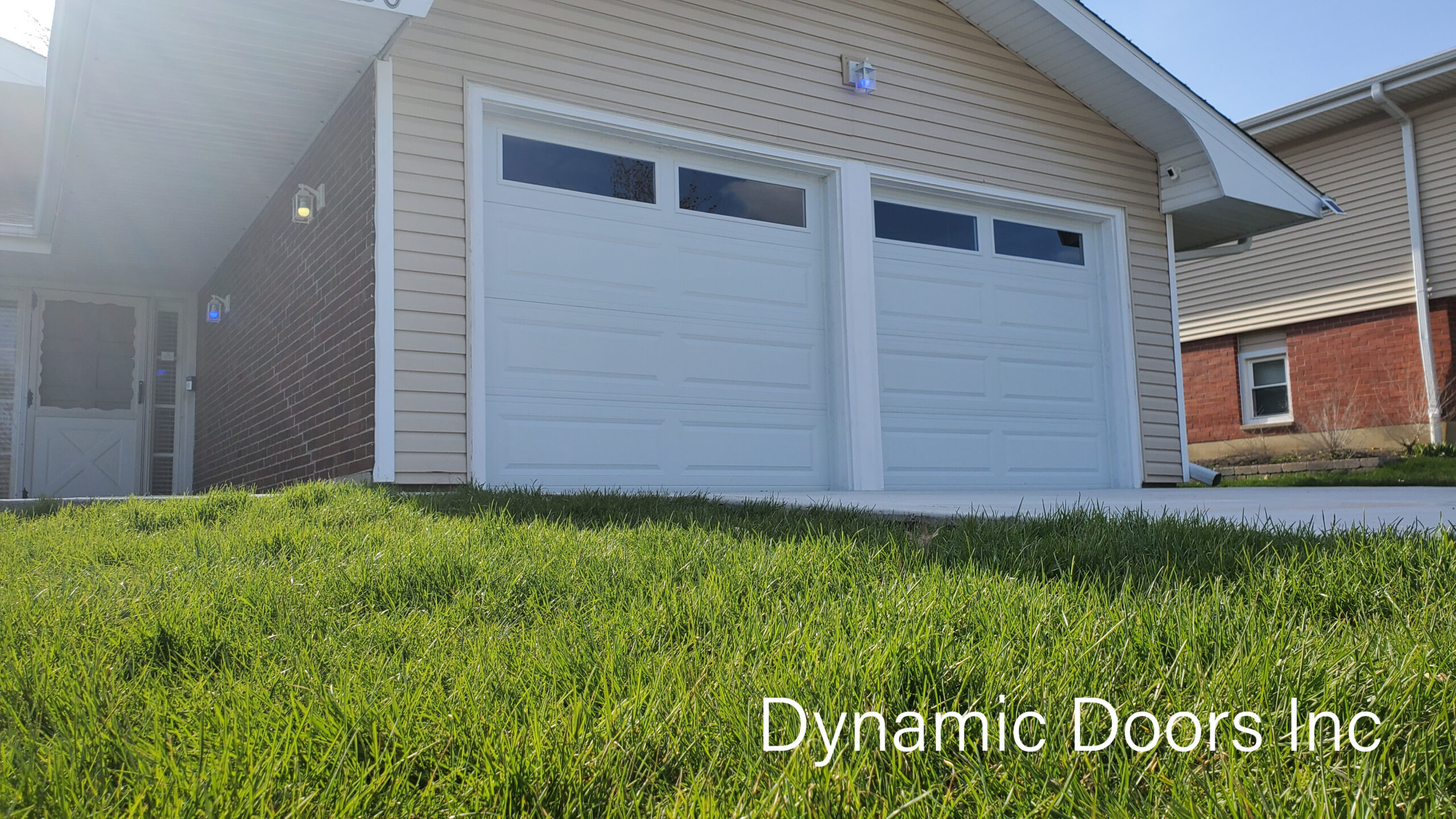 Garage Door Off Track? Here's What You Need to Do to Get It Back on Track and Replace It
As a homeowner, there's nothing more frustrating than having your garage door go off track. A garage door off track can happen for a variety of reasons and can be a safety hazard if not addressed quickly. In this article, I'll guide you through the reasons why a garage door can come off track, signs to look out for, and what to do to get it back on track. I'll also cover when it's time to replace your garage door and how to find the right garage door replacement company.
Reasons Why a Garage Door Can Come Off Track
A garage door off track can happen due to a variety of reasons. One of the most common reasons is a damaged or broken roller. Rollers are the small wheels that help guide the garage door along the tracks. If one or more of these rollers is broken or damaged, the door can come off track. Another common reason is a broken or damaged track. If the track is bent or warped, it can cause the door to come off track.
Other reasons can include a broken cable or spring, an obstruction in the tracks, or a malfunctioning opener. It's important to identify the reason why your garage door has come off track so that you can fix the issue properly.
Signs of a Garage Door Off Track
If your garage door is off track, you'll likely notice some signs. The most obvious sign is that the door won't open or close properly. It may be stuck in one position or only move a few inches before getting stuck. You may also notice that the door is making strange noises or is moving unevenly.
Another sign of a garage door off track is that the rollers or tracks appear damaged. If you see any signs of damage, it's important to act quickly before the issue gets worse.
How to Get a Garage Door Back on Track
If your garage door is off track, it's important to address the issue as soon as possible to prevent further damage or injury. Here are the steps to take to get your garage door back on track:
Disconnect the opener: Before attempting to move the door, disconnect the opener to prevent any further damage.
Move the door: Carefully lift the door and move it back onto the track. Be sure to use caution and avoid putting too much pressure on the door.

Inspect the rollers and tracks: Once the door is back on track, inspect the rollers and tracks for any damage. Replace any damaged parts as needed.

Test the door: Once you've made the necessary repairs, test the door to ensure it's working properly.
When to Replace a Garage Door
In some cases, a garage door off track may be a sign that it's time to replace your garage door. If your garage door is old, damaged, or no longer functioning properly, it may be more cost-effective to replace it rather than continue to repair it.
Other signs that it's time to replace your garage door include excessive noise, frequent breakdowns, and high energy bills. If you're unsure whether it's time to replace your garage door, consult with a professional who can help you make an informed decision.
Finding the Right Garage Door Replacement Company
When it comes time to replace your garage door, it's important to find the right company for the job. Dynamic Garage Doors Inc in Palatine Illinois is reputable company that offer garage door replacement services in Palatine and the surrounding areas.
company offer a wide range of garage door replacement options, including Clopay garage door installation, garage door replacement, emergency garage door replacement, and garage spring repair IL. It also offer expert advice and guidance to help you choose the right garage door for your home.
Garage Door Repair Services in Palatine
If you're in need of garage door repair services in Palatine, there are several options to choose from. Nearest garage door repair and garage door service and repair near me are two options for finding the closest garage door repair service.
In addition to garage door off track repairs, these companies also offer Clopay garage door opener repairs and electric garage door repairs near me. They can also provide garage door mechanics to diagnose and fix any issues with your garage door.
Palatine Online Garage Sale and Garage Door Replacement Tips
When replacing your garage door, it's important to choose a style that complements your home's architecture and adds curb appeal. Be sure to measure your garage opening carefully to ensure that you choose a door that fits properly.
Conclusion
A garage door off track can be a frustrating and potentially dangerous issue. By understanding the reasons why a garage door can come off track, signs to look out for, and what to do to get it back on track, you can keep your garage door running smoothly and safely. If you're